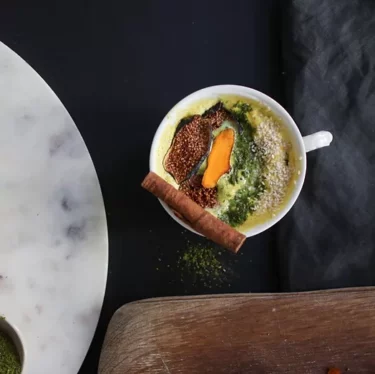 Warm, soothing and comforting. The perfect drink to calm your system after a long day of work.
Ingredients
1/2 cup almond milk ⁠
1/2 cup coconut milk ⁠
1 tsp Umoya Foods Turmeric Zen Shine⁠
A sprinkle of cinnamon
Method
Heat the almond and coconut milk together. Once warm stir in your Turmeric Zen Shine. Leave for a few moments to allow the chia seed to swell slightly enjoy! Top it off with a sprinkle of cinnamon and a touch of sweetness if you desire.