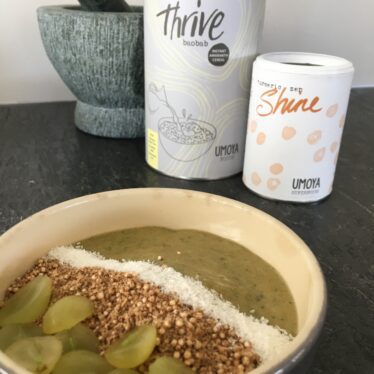 Take this as inspiration to create your own delicious bowls.
Ingredients
2 frozen bananas
1/2 cup almond milk
1 tbsp almond butter
1 tbsp Turmeric Zen Shine
A drizzle of maple syrup
1 tsp desiccated coconut
1 tbsp Thrive Baobab
Method
Blend your frozen banana, almond milk, nut butter, Turmeric Zen Shine and maple syrup together.
Spoon into a bowl and top with coconut and Thrive Baobab before tucking in.