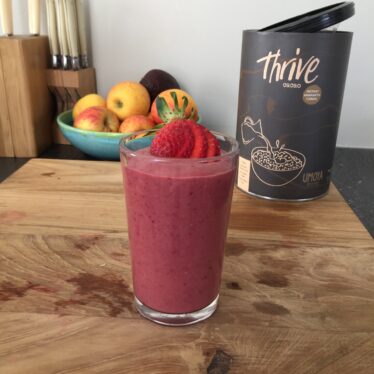 A detox blend that celebrates Thrive's beetroot pink-purple.
Ingredients
About 12 fresh strawberries ⁠
2-3 tablespoons yoghurt (Greek, oat or coconut, whatever suites you)⁠
A splash of almond milk ⁠
2 tbs Thrive Cacao ⁠
Method
Blend everything together and top with a few fresh strawberries.
Play with the amount of almond milk you add to get the thickness you prefer and add a dash of maple syrup if you need a little more sweetness.