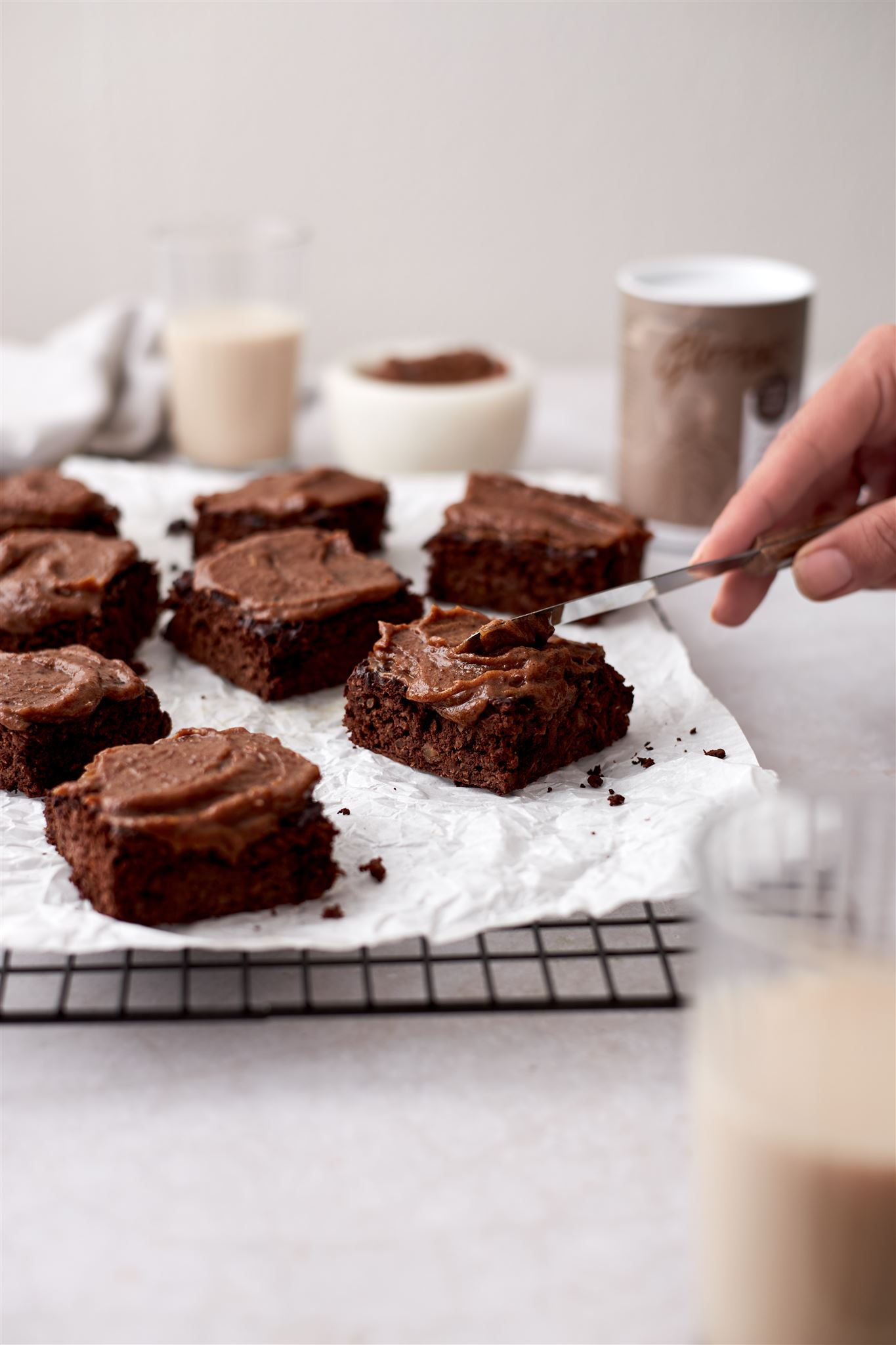 Decadent, delicious and nutritious.
Ingredients
Brownie base:
2.5 cups grated sweet potato
2-3 eggs depending on their size (use the chia seed equivalent if you're vegan)
2 tsp vanilla essence
1/2 cup coconut oil/olive oil
2/3 cup cocoa powder
1/3 cup Umoya Foods Chocolate Glorious
1/2 tsp bicarb. of soda
1 tsp baking powder
2 tbsp coconut flour

Salted date caramel layer:
1 cups Pitted dates
3/4 cup coconut milk/almond milk
1 tsp Vanilla essence or paste
1/4 tsp salt
Method
Heat your oven to 180℃. Grease and line a cake or loaf tin.
Now that the mundane steps are taken care of combine the grated sweet potato, eggs, vanilla, sugar & oil and stir until well mixed.
Sift in the the cocoa powder and finally, add the Chocolate Glorious and coconut flour.
Spread the mix into your tray so that it is around 2cm thick. It is dry enough that it won't spread to the edge if you have a big baking tray so don't fret about the size.
Bake for 30 minutes
Remove from the oven and carefully tip onto a cooling rack. Take note that these brownies are wonderfully dense so might be a tad crumbly.
Combine all your caramel ingredients together and blend until smooth.
Once your brownie base has cooled, slice into squares and have fun coating them with a thick layer of salted caramel before serving!
Store these in an airtight container for up to 4 days for whenever you're looking to snack but are craving something sweet.