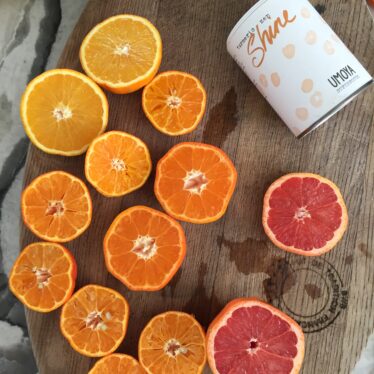 There's nothing quite like freshly squeezed juice.
Ingredients
1 tsp Umoya Foods Turmeric Zen Shine
The juice of 5 naartjies or 3 oranges
Ice
Method
After slicing your citrus in half, squeeze as much juice out as possible using whatever method you like. Pour the 'fruits' of your labour into a glass filled with ice and stir in a teaspoon of Turmeric Zen Shine. Add a twist of ground pepper to enhance your curcumin absorption. refreshing, packed with nutrients, some essential fats and all the green goodness from Amaranth!