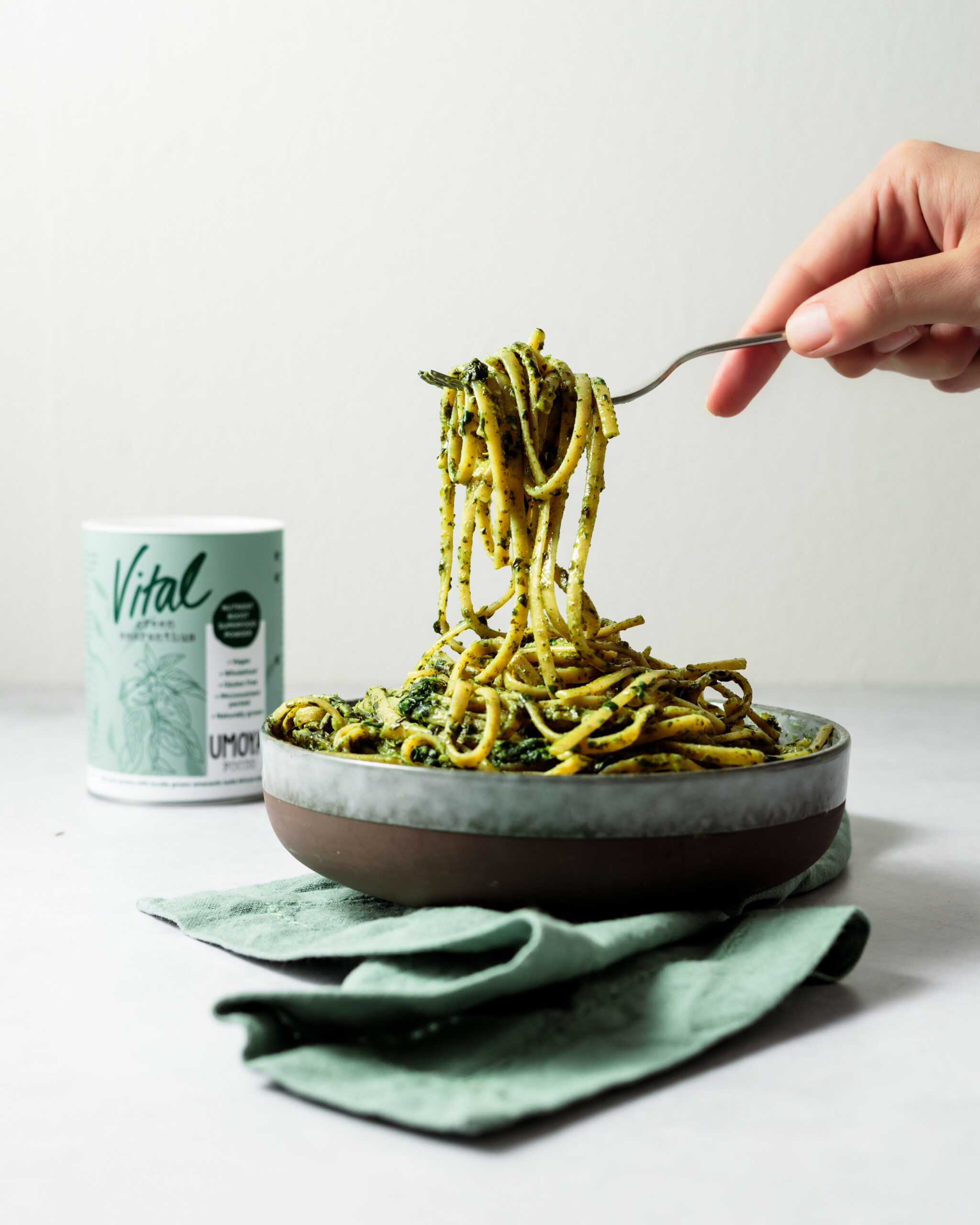 The perfect weeknight dinner! Quick, delicious and healthy.
Ingredients
1/2 cup olive oil
4 cups baby spinach leaves
2 cups basil leaves
2 cloves garlic
Juice of one lemon
1 teaspoon of salt
½ teaspoon black pepper
1 tablespoon Vital Green Nutrient Boost
Method
Add all the ingredients to a blender pulse until blended. Lavishly spoon over cooked wholewheat pasta.
We also love to add roasted cherry tomatoes, nuts and a sprinkle of grated parmesan to the finished dish.