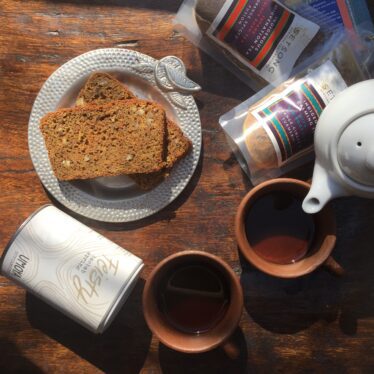 The perfect tea-time accompaniment.
Ingredients
2.5 cups cake flour⁠
2 cups brown sugar⁠
2 tsp baking powder ⁠
2 tsp bicarbonate of soda ⁠
2 tsp cinnamon⁠
2 tbsp Umoya Foods Feisty Baobab ⁠Spring
1 cup grated carrots ⁠
1 cup grated apple ⁠
1 cup cooking oil ⁠
1/2 cup chopped up nuts and seeds⁠
4 eggs ⁠
1 tsp vanilla essence ⁠
Method
Combine all your ingredients and lightly beat for 2 minutes.
Pour into 2 lined bread tins and bake at 180° for 1 hour.