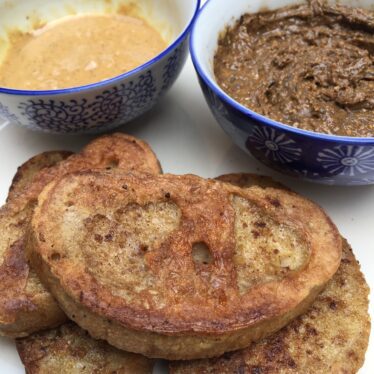 Power up your nut butter.
Ingredients
2 tbsp Roasted Macadamia nut butter ⁠
1 tsp Chocolate Glorious or Turmeric Zen Shine ⁠
1/4 tsp maple syrup or honey⁠
Method
Add a little green to your favourite nut butter by just stirring it in!

No need to say that you can use this on whatever you like or simply spoon it out the jar!