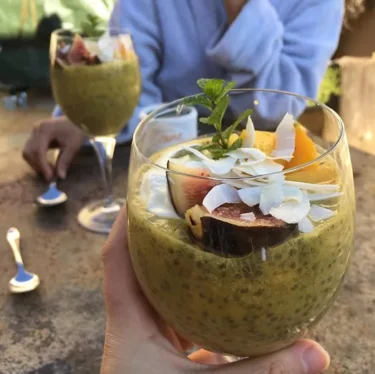 Best enjoyed while still in pj's! ⁠
Ingredients
1 mango (or 2-3 banana's) ⁠
1 tbsTurmeric Zen Shine ⁠
1 cup coconut milk ⁠
5 tbsp chia seeds, soaked in warm water⁠
2 tbsp yoghurt (coconut is delicious) ⁠
A few bits and pieces to sprinkle on top ⁠
Method
Blend together your fruit, Turmeric Zen Shine and coconut milk. ⁠
Stir in your presoaked chia seeds. ⁠
Pour your mix into some fancy crockery or glassware. ⁠
Dress it up with a dolop of yoghurt, mint, bits of whole fruit and coconut flakes. ⁠